Corporate social responsibility of international brands at a textile sweatshop
A few days ago, in Morocco, there was a factory tragedy that rocked the manufacturing world. During seasonal rain in Tangier, a residential neighborhood in an underground factory 29 people died when the basement flooded. This event is just one of the many that often happen all over the world. The workshop is one of many worldwide that are often used by unregistered suppliers to the textile and accessories industry. This is becoming a regular scene of avoiding corporate social responsibility when so many brands or manufacturers choose not to take any action
Corporate Social Responsibility and Unregistered Workshops

Much has been said about the relationship between corporate vendors like shoe and clothing manufacturers. Also the use of unregistered workshops or sweatshops as they are commonly known. These facilities often employ many out of a community from young adults to the elderly and even children. The communities that they operate in are reliant on the income to support themselves and without it, the whole area would suffer economically.
Yet the dangers associated with these workshops become all too real when something happens like what did in Tangiers. The Moroccan workshop was in a residential area underneath a villa in the basement. Due to the heavy rainfall in the area over the last couple of days, the basement flooded before the laborers could escape. At last count 29 unfortunate souls were lost and more than 10 suffered serious injuries.
Rescue workers reported that the deaths were mainly caused by electrocution was the main cause of the loss of life. One of the rescued laborers commented that it was just a normal working day and the flash flood changed everything. When rescuers got to the scene, they could not even confirm how many people were trapped in the basement. The tragedy has sparked new outrage from corporate vendors as well as watchdog groups all over the world.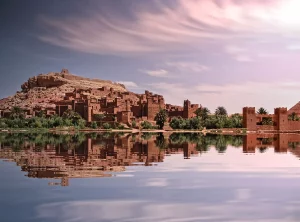 Among the dead are workers between the ages of 20 to 40 and all these workers are from the local community. Informal workshops like this one are very common in the Moroccan textile and leather industry which mostly serves the European markets.
Corporate Vendors Looking for Cost-Effective ways of Production
Many corporate vendors are constantly looking for more cost-effective ways of producing their goods and wares. And over the years it has become
the driving force behind many social responsibilities drives to make the conditions of manufacturing more humane. The problem is that when we shop in our chain stores, we do not consider where the fashion and goods come from. Well for some it is of great concern. And these are the "watchdog agencies" that are taking up the torch to protect the workers in these environments.
Corporate social responsibility is now being placed in front of the international brands and the questions are being asked about what can be done to prevent further tragedies. The short answer is that there is not much that can be done from the outside of the situation to prevent the use of informal workshops. Yet many are calling for more regulation and oversight but this initiative is hitting a wall.
How to implement Socially Responsible Measures in your Business
When a tragedy like this occurs it always reignites the need for more control over the manufacturing process used for your products and materials. The current global situation is that corporates are always looking for better ways and cheaper processes. Often these processes are presented with a veil that obscures the true source of the goods and materials. Unfortunately, this is more common in 3rd world countries.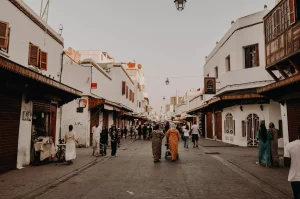 So, what can your business do to maintain safe conditions for your staff throughout the whole supply chain? Anti-Sweat shop agencies are calling for more governmental regulations yet this is often a problem as well. The governments of these countries are often just as reliant on the income from these "sweat-shops" as the community is. The income comes in the shape of bribes and under-the-table dealing between shop owners and officials.
So, the question again is, how do you as a corporate vendor make meaningful changes in the supply chain of your business? How do you keep your supply chain free of the social responsibility nightmares that are sweatshops and other informal workshops?
The solution takes a bit of work and effort yet is still simple enough to earn your business the stature that it deserves as a socially responsible vendor or manufacturer. Supply chain management and factory audits give you the peace of mind that your goods and products are sourced and manufactured in regulated facilities.
Simple Implementation of Supply Chain Audits
When asked what they are doing to prevent tragedies like the one in Morocco a few days ago, Corporates often respond "as much as possible". And
where it is true for most large corporates there are still many that can benefit from outsourced supply chain audits. The benefit comes from using a recognized specialist when you are auditing your supply chain and source factories. Tetra Inspection is one such provider.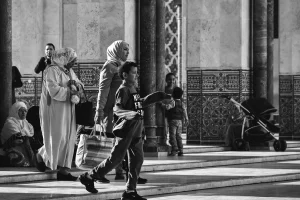 In recent years Tetra Inspection has carved a name for itself in the certification industry. With a host of services that help corporates just like you, maintain an exceptional level of quality control morocco and corporate social responsibility. These services are especially important when it comes to ensuring that your sourced goods come from reliable suppliers. Tetra Inspection offers both Supplier Verification Audits and Factory Audits that not only give you clear and concise details on your suppliers. But also make your business more socially responsible in your industry. Although it might seem like a marketing ploy due to the misuse of the information, being able to state without a doubt that your entire supply chain and source factories are fully compliant, is no small accomplishment.
How can you prepare for a social responsibility audit?
The best way to prepare for a social compliance audit is to ensure that your business is in compliance with all applicable laws and regulations. You should also review your social compliance standards and policies regarding social responsibility and ethical conduct, and make sure that all employees are familiar with them. You should also make sure that you have a system in place for tracking and responding to any complaints or allegations of misconduct. It is always a good idea to have a representative from your compliance team present during the audit itself to answer any questions and provide additional information as needed.
If you need any more information on how to evaluate your supply chain or to have your source factories audited to ensure compliance, there is really only one name to remember. Tetra Inspection. You are just a simple call away from being one of the shining stars in your industry that have a fully socially responsible supply chain.