How the USA – China trade war benefits Myanmar's industry
Historically, US presidents have taken the rather diplomatic approach in dealing with Beijing on different issues such as Cyberspace, human rights records, etc. However, the business leader turned current president of the United States, Donald Trump decided to treat China like a strategic competitor most previous presidents had failed to mention.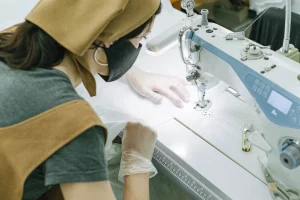 From claims of China stealing proprietary technology and resource from the US to its extermination of scores of US informants. Even to the annual loss of millions of jobs, the US's stance is stringent on China. President Trump has chosen to shun diplomacy and declare an all-out trade war on China.
The ensuing trade war has just begun as it is quickly spreading to diverse aspects of the economy, even going as far as affecting China's cultural and language programs in US colleges.
Why would the U.S. embark on such an activity?
All the reported strategies the US is embarking upon are well calculated as they intend to bend Beijing to its knees, in conformance to the set global rules and regulations. China remained silent till the worth of Chinese imports slammed with tariffs by the US reached the $34 Billion mark.
China decided to retaliate, from Soybeans to electric cars, China's retaliatory tariffs matched the US tariffs in worth. Diverse media has touted these tariffs as a sort of bullying. However, as with everything else, nothing seems to be exactly what they appear to be.
Read about: Product Inspection Services in Myanmar
Which regions stand to benefit from this trade war?
In reaction to the ongoing and soon-to-escalate trade war between these nations, various manufacturers are relocating their factories from China to other equally productive but less risky nations such as Myanmar.
Myanmar like its counterpart Asian countries has invested heavily in maintaining a delicate trade relationship with the USA. This is a huge economic benefit in the face of this trade as the country is strategically positioned to be a prime location for corporations seeking to hedge their risks.
From textile to tires, even to bicycle plants, major exporters to the US are actively seeking to move their production base to these nations because the labor costs are even lower than the Chinese.
One of the major concerns these companies have with their move to the region is with ensuring the quality of the products and services that the factories within the nation can churn out. This poses a great challenge and a great opportunity to the Quality Control industry in Myanmar.
The United States as we all know maintains some of the most stringent quality standards in the world for all their importation. These standards have such a huge impact on the success of businesses, therefore must be done with utmost efficiency.
From supplier audit (social, factory, and verification) all the way to the product inspection. (during production inspection all the way to container loading checks), the requirements are strict. To navigate these murky yet profitable waters, retailers and brands need to partner with renowned quality control experts in Myanmar. Tetra Inspection is a leading inspection agency in China and Myanmar.
How exactly would Myanmar benefit from such a rift?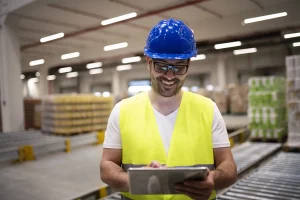 Various benefits exist for nations such as Myanmar in these trying times.
Increased technological inclusion: Movements such as those executed by Hl Corp from China to Vietnam of its bike part manufacturing facility exemplifies the transfer of technology benefit. Such cross-border transfer of factories, plants, and personnel has a widespread impact on the technological landscape of the country.
Myanmar, for example, could experience an increase in the level of manufacturing technologies directly utilized within the borders. This leads invariably to the increase in industry-education partnerships that leads to further technological development in the state.
Increased trade surplus: Another benefit that the recent USA-China trade war would have on Myanmar is the diversion of considerable trade to Myanmar's economy. At the moment, the USA has earmarked over $500 billion worth of trade for the 25% tariff.
Should only 10% of these affected companies chose to move their facilities to Myanmar, that would be an amazing $50 billion. This represents 72% of the current Myanmar GDP (Myanmar's 2017 GDP was $69.32 billion). This could literally increase the trade surplus to the USA, thereby saving us foreign exchange.
Increased economic diversity and stability: In an economy such as Myanmar which relies heavily on services (about 46%) and agriculture (about 26%), diversification is necessary. With the revamping of the Myanmar quality control industry, there is poised to be a total alteration of the economic dynamics.
Manufacturing would be poised to surpass the service industry within the medium term, thereby leading to increased economic viability. A major supply-chain-induced or technological depression or fluctuation in the agricultural scene or service scenes would do minimal harm to sustainability.
From major toymakers Hasbro to fashion brands such as Steve Madden, global companies are seeking to relocate their supply chain centers and manufacturing factories. This indicates that most companies would move one or more parts of their supply chain assets out of China to remain globally competitive.
The Impact of Supply Chain on Myanmar
The impact of this supply chain move on Myanmar would be increased nationwide development. Almost every aspect of the nation's economy is poised to experience development; from education to health care system, utilities, governance, etc. There would be a widespread increase in the quality of these sectors due to the trade war.
Foreign investment attraction: Over the years, China has suffered a great deal of environmental impact due to its exceedingly rapid rate of industrialization. This has led to an exorbitant environmental protection cost and rising labor cost that has deterred some investors. These investors are left with limited options (countries) within Asia to move their activities too.
Myanmar benefits from such disruption since companies are forced to act in self-preserving manners, which leaves them willing to invest in Myanmar. Additionally, the global supply chain disruption that would ensue might trigger additional foreign investment within the country. Since such investments are capital intensive, their cascading effect keeps on going even long after the USA and China settle their grievances.
Global recognition: Also, a prominent benefit that the ongoing trade war promises to give Myanmar is the global recognition it deserves. Not only would we be known for the agricultural exports but also the 21st century-relevant technological products and services.
This is not a direct financial benefit of the war, but it is poised to alter the dynamics of the country for years to come and potentially lead us into an era of sustained economic and social prosperity. Being home to globally prominent factories goes a long way in defining the story of any country; whether it's an auto firm, a dressmaker, or even a mattress company.
The importance of quality control in Myanmar's success
Given Myanmar's positioning itself as the new manufacturing hub, quality control and adherence to standards are major competitive factors. Intricate and comprehensive systems exist to facilitate the production of quality products that meet the USA's specifications. This often involves the use of Quality Management systems and also the receipt of the relevant quality certifications.
To reap the projected benefits of the USA- China trade war, Myanmar must update its quality standards for various value offerings and establish sufficient implementation parastatals and systems. With other countries such as Vietnam and Mexico having similar economic layouts to Myanmar, quality is a major competitive factor in attracting and retaining such businesses.
The USA's quality requirements go way beyond meeting the product's specifications to giving the customers more value than requested (exceeding customers' expectations). This is a strategic policy for the USA as it helps them avoid being a dump for useless products that would end up in landfills.
This goal to attain excellence is what has led the USA to become the world superpower from its humble start… and it is what would lead Myanmar to its desired economic status. The dedication to excellence via a regimented Myanmar quality control industry would take us to the pinnacle of success faster than any other country.
Myanmar's textile rush
At the moment, Myanmar has a textile industry that is poised to become one of the most competitive in the world. After years of economic redundancy due to the military instability and the economic hindrances they created or induced the EU and US to enact, the industry is on the rise. However, things seem to be on the rise with the current president. President Sein is dedicated to improving the economy.
There are a lot of mineral resources in Myanmar. A globally competitive textile industry that has been leaping in bounds in recent years. The long-lacking government support for the industry has returned and has sparked the interest of investors globally. Being a net exporter of textiles already, the sky is the limit for Myanmar with this commodity.
At the moment, diverse organizations are sourcing their textile materials within Myanmar and particularly in the historic Yangon region. With the advent of 21st-century technology and ample quality checks and standardization, we can build the best textile grade in the known universe.
Additionally, Myanmar's low labor cost which hovered around 50 to 60 dollars, coupled with the influx of investments from all over the world has led to this dynamic rush for Burmese textiles. In a bid to satisfy the western purchasers, the government is keenly eliminating all embargoes and increasing international relations.
Why Tetra Inspection is your best-in-class solution in such dynamic economic situations?
The level of global recognition a firm in Myanmar would receive right now depends greatly on its product quality. Also, in the increasingly uncertain business environment, the world is spiralling into means businesses. It must be as competitive as ever before to remain profitable.
Tetra inspection offers a world-class range of Myanmar quality control solutions. Not only are we capable of certifying every aspect of our client's production process. Also, we are also able to help them analytically solve any hindrance they might be facing within their supply chain quality section.
Moreover, our global prestige offers us the ability to put our credibility at stake for the benefit of our clients' businesses. We can certify all your processes, products, and controls in line with globally accepted standards that major purchasers such as the EU and the US recognize.
At Tetra Inspection, we believe that "Our client's success is our success". So, regardless of the category of the inspection type; i.e: toys, furniture quality control, textiles, building materials, etc. we have the perfect service for you. Feel free to check our service page for more information.