The Ultimate Guide to Full Inspection China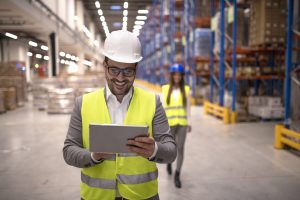 Full Inspection China: Why is it important for your business?
When it comes to sourcing products from China, one of the most important things you can do is to conduct a full inspection. A full inspection China involves checking all quality control aspects of the product in question, from design to function. This ensures that you are not only getting a high-quality product that meets your expectations, but also products that are compliant with international safety standards.
More importantly, it allows you to avoid costly and time-consuming mistakes down the line and gives you the confidence that there are no hidden defects or problems with the goods. 
In this blog post, we will discuss everything you need to know about conducting a full inspection in China.
How to choose the best full inspection company:
Before choosing a third-party inspection agency in China, it is important to do your research and due diligence. Make sure to ask around for recommendations and check online reviews. Once you have found a few agencies that seem reputable, you can compare them using the following checklist:
Good track record: Make sure the inspection agency is reputable and has a good track record. There are many fly-by-night inspection services companies in China, so you need to be careful. Check out online reviews, case studies and ask for recommendations from people you trust.
Industry Expertise: The inspection company should have experience in inspecting the type of goods you're importing. They should also be familiar with the quality standards you're looking for.
Reporting: The quality control service provider should be able to provide a detailed report, with photos and videos if necessary. They should also be able to provide a detailed report containing the results of the tests performed.
Prices: The inspection agency's fees should be reasonable, and they should offer a money-back guarantee if you're not satisfied with their services.
Turnaround time: While hiring a third-party inspection agency, it is important to look at the turnaround time. Make sure that they are flexible enough to deliver to a tight deadline.
How much does a full inspection cost in china?
The prices for quality control inspection in China depend on what kind of inspection service you are looking for. As for Tetra Inspection, the price starts from $240  per man per day for quality control inspection and $440 for factory audits in China. 
What Tetra Inspection can do for you
Tetra Inspection is an accredited inspection company providing high-end quality control solutions in 40 countries in the world. We come trusted by global brands and renowned retailers for full inspection services. Here's why you should consider Tetra Inspection:
Veteran Inspectors: We pride ourselves on working with experienced inspection professionals who are qualified in the ANSI/ASQ sampling and other internationally accredited sampling standards. In addition to their meticulous quality control process, our inspectors are also well-versed with the regulations and customs procedures used in most of the countries of export.
Hands-on Approach: Starting from the Initial Production Check to During Production Inspection to Final Inspection, we perform comprehensive quality control inspection tests across the supply chain to ensure that all the requirements and safety standards are met. A considerable number of tests performed by Tetra Inspection include but are not limited to;
Carton drop test.
Design review and evaluation.
Color shading test.
Humidity content.
Function test.
Symmetry check.
Endurance and performance testing.
Carton drop test.
Assembly test.
Function test.
Other stability tests
Symmetry check.
Humidity content.
Endurance test.
Sharp edge check.
Wheels function check.
Weight check.
Measurement check.
Load test
Flexibility:

 We don't mind running the extra mile in order to serve our clients better. Need a factory audit with just 12 hours' notice? Not a problem. We take great pride in having the quickest turnaround time in the industry.

Detailed reporting:

 We have a structured reporting format in place that comes with images and other important data points that allows you to understand the quality control issues at a glance. As soon as the inspection is complete, the inspector will send you the detailed report in less than 24 hours. 
Online booking:

You can book quality control services from us in a few minutes. Just fill in the details and upload the specification documents and we will take it from there.
While a good quality product will earn you a good reputation, a poor quality product will literally cost you money.
By conducting a full inspection, you can ensure product consistency, increase efficiency and most importantly, have peace of mind before your products are shipped.