Final Inspection: Everything you need to know before shipping your goods
What is the purpose of the final inspection?
The purpose of a pre-shipment final inspection is to ensure that the products meet the specifications and safety standards that were agreed upon by the buyer and seller. This is the last quality control check that is done before a product is shipped out. It allows you to catch any quality control issues that may have been missed earlier in the manufacturing process. A final inspection is usually done on products that are mass-produced, such as clothing, electronics, or toys.
In addition, the final inspection can also help to identify potential problems with the manufacturing process, so that they can be corrected before they cause more damage.
Why does your business need a pre-shipment final inspection?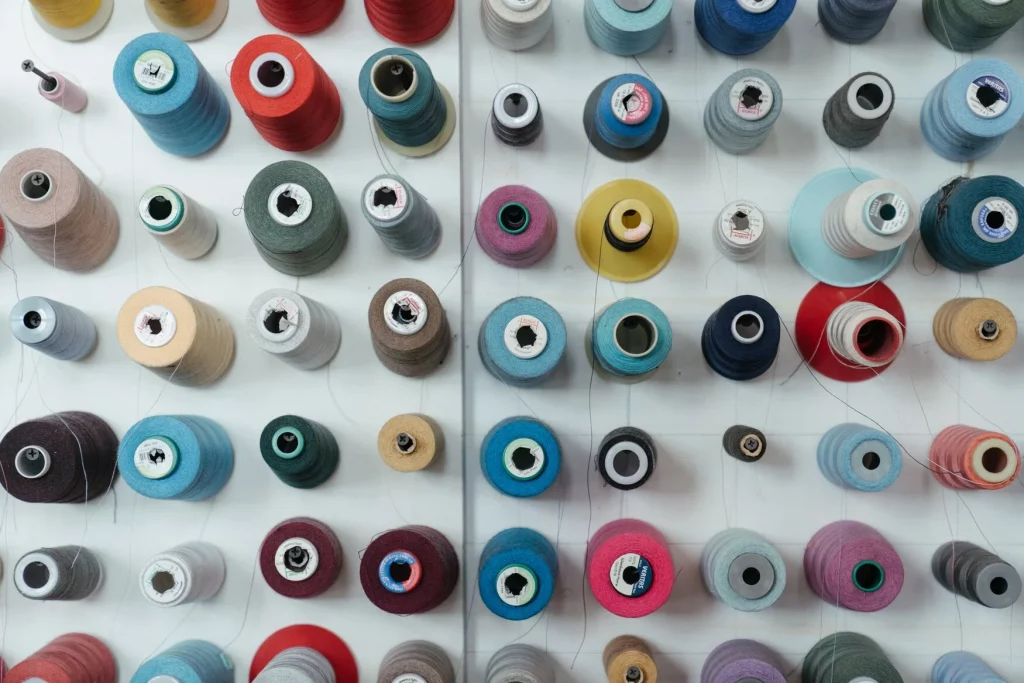 A pre-shipment final inspection is performed when at least 80% of the products are ready to be shipped to the customers.  
During the final inspection, the inspection team's job is to go through each item carefully, detailing each criterion, and looking for any visual or functional defects. If any defects are found, the items are either repaired or discarded. 
The final inspection ensures that the necessary specifications and safety standards were met while producing the items. This gives manufacturers or buyers a chance to catch and fix any problems before the shipment leaves the factory. 
Pre-shipment final inspections are typically conducted by independent third-party inspection companies that specialize in quality control. These quality control criteria include but are not limited to;
Quality and quantity check: The quality control inspector will check if the quality and quantity of the order are the same as expected.
Appearance check: The quality controller visually inspects the appearance of the items and looks for foreign particles, defects, or incomplete polish.
Dimensions check: The dimension test ensures the colour, configuration, size and variations and style of the content are as accurate as they were agreed upon.
Durability test: The durability test determines the endurance of the items after regular and heavy use.
Functionality test: Through a detailed functionality test, a quality control inspector verifies if the goods work as per their predetermined requirements.
Safety test: Safety testing is a crucial step in creating and distributing items that are safe for consumers. The process ensures the items in question are compliant with consumer goods standards, which can prevent serious injuries from occurring when these items break or malfunction during use.
Stages of inspection in garment industry
When it comes to garment inspection, there are typically three stages: Raw material inspection, production inspection, and post-production inspection.
Raw material inspection
Raw material inspection is the process of inspecting the materials used to make garments, such as fabric, thread, and buttons. This stage of inspection is important because it helps to ensure that the materials used in the garment production process are of good quality and meet industry standards and comply with safety regulations.
During a raw material inspection, inspectors look for things like defects in the fabric, mismatched colors, and uneven stitching. They also make sure that the manufacturing process is set up correctly.
If any issues are found during a raw material inspection, they can be corrected before production begins. This can help to avoid problems down the road, such as product recalls or customer complaints.
In-production Inspection:
Also known as During Production Inspection (DPI), In-Production Inspection takes place during the actual manufacturing process. This is when defects are identified and corrected in real-time.
Typically, In-production Inspection takes place when about 20% of the production is complete. The reason why it's so important is that it allows you to correct defective products, especially when 80% of the production is underway. Here are the types of inspection quality control inspectors perform at this stage:
Fabric inspection

Thread inspection

Button inspection

Seam inspection

Garment size and fit inspection

Colorfastness test

Label compliance test
Post-production inspection (Final Inspection):
Post-production inspection is the final stage of quality control. It takes place when at least 80% of the garments have been made and packed for shipment. This is the last chance to identify any defects with the products before they leave the factory. Depending on the defect tolerance level using AQL, you can specify if the inspector should inspect a randomly selected portion or a whole batch.
Merchandise inspection
Merchandise inspection is a process that is often conducted in the garment industry. This process involves inspecting products for quality and compliance with industry standards. Merchandise inspection is important because it helps to ensure that products are of good quality and meet safety and regulatory requirements.
There are a number of things to look for when conducting a merchandise inspection. Some of the most important factors include:
Fabric quality

Construction quality

Fit and sizing

Compliance with industry standards

Safety and regulatory requirements
The Final Inspection Procedure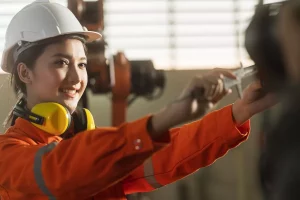 The final inspection procedure is a critical step in the manufacturing process. During the final inspection, trained inspectors examine the goods, look for defects and check that they match the specifications set forth by the buyers. The steps in the final inspection are as follows:
Order: Placing an order for pre-shipment final inspection is pretty straightforward. While you have to request for quotation from most of the inspection service providers, you can book a pre-shipment inspection service online from Tetra Inspection in under a minute.
On-site Inspections: On-site inspections can be time-consuming and costly, but they are essential for ensuring quality control. In most cases, on-site inspection takes place in the factory or warehouse.
Off-site Inspections: You might require an Offsite Inspection for sensitive items, such as lights, as they need to be inspected in a controlled environment.
Quality and Quantity Check: Quality and quantity checks help ensure that products the items are consistent in quality and free from defects. It allows businesses to save money as they can avoid the need for repairs or replacements. 
Final Random Inspections: A random final inspection is a pre-shipment inspection carried out on a product to streamline the manufacturing process and improve quality control. The idea behind this type of inspection is to check for any defects that may have gone unnoticed during the manufacturing process. If any defects are found, the entire batch will be checked and the necessary repairs will be made before s
Physical Requirements Check:
There are many physical attributes of a good that can affect its quality and performance. For example, dimension, weight, width, length, height, shape and materials used, etc, can all impact how well the product works. That's why it's important to ensure that these attributes are all standard and consistent. 
Functionality Check: Functionality checks are an important part of quality control, and they help to ensure that only items that meet high standards are sold. This is usually done by running a series of tests that simulate real-world condit
Safety Check: The safety check process is designed to identify potential hazards that could cause injuries. To do this, quality control inspectors run a series of safety tests. These tests check for things like sharp edges, incomplete polish, small parts that could be swallowed, or toxic materials.
Inspection Report: The inspection report is the culmination of the inspection process, detailing all the failed and passed tests, relevant findings, and optional comments from the inspector. This report can be used in the case of any disputes with the manufacturer. The report should be clear and concise, and easily understandable by all parties involved. While most quality control services providers take at least 48 hours to generate an inspection report, you can get your inspection report created by Tetra Inspection professionals in less than 24 hours.
The Final Inspection Checklist:
1. Packaging Check:
During the final inspection, make sure the packaging of your product is thoroughly inspected in terms of size, dimension, and PO information. In addition, the cartons should be sealed properly. 
The packaging must have labels containing;
Brand's name
Product-related information
Content
Logo
Address
Country of origin
Name and address of the manufacturer or distributors
Country of export
Handling instructions
Weight 
3. Visual Inspections:
During the visual inspection process, a quality control auditor visually checks and verifies that there is no sharp or uneven edge, dirt, odour, scratch or dent on the product.
4. Functionality:
The product must be functional as per its pre-determined specifications and requirements.
5. Physical Requirement:
The physical attributes of the goods such as dimension, weight, width, length, height, shape and materials used in the product should be standard and consistent.
6. Barcode Testing:
While running a Final Inspection, make sure the product-related information is provided in the barcode is functional and accurate
7. Drop Test:
A drop test is a great way to determine the endurance and structural integrity of the product.
How we can help you
Tetra Inspection is a global leader in quality control services operating in 40 countries in the world. We specialize in quality control services such as Initial Production Check, During Production Inspection and Pre-shipment Inspection. 
Our highly trained inspectors are qualified to perform ANSI/ASQ sampling as well as other internationally recognized standards for product testing that we offer our clients from around the world!
With comprehensive procedure coverage against all criteria necessary before delivering compliant certificates at every turn – you can rest assured knowing your goods will be safe when delivered internationally.
Conclusion
A pre-shipment final inspection is a critical step in the manufacturing process, as it allows buyers to verify that products meet all quality control and safety standards before they are shipped. In many countries such as Angola, Bangladesh, Benin, Sudan, Nigeria, Iran Burkina Faso, Burundi, and Cambodia, pre-shipment inspection is a mandatory process.
This can save both buyers and manufacturers from a lot of hassles, such as costly rework, compliance and product return, etc. By having a pre-shipment final inspection carried out by a professional 3rd-party inspection company, you can be assured that their products are of the highest quality, certified and compliant with the customs standard.