QA Inspection is a crucial process that prevents flaws or defects with products before they occur. This is done by improving the design, worker training, documentation, management and process audits. This preventive approach eliminates the need for costly repairs or replacements further down the line and reduces the likelihood of customers receiving poor-quality products. 
To remain competitive and stand out in today's market, businesses can't afford to cut corners on quality. Therefore, a quality assurance inspection can help identify and rectify any potential issues with your products and prevent defective ones from reaching the market.
As an importer, it's important to understand the ins and outs of quality management of your products. In this blog post, we'll take a closer look at what quality assurance inspection is, and explain why it's such an important step for importers. Happy reading!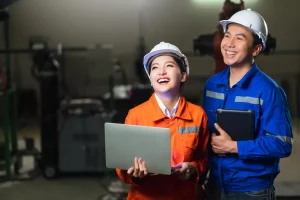 Quality Assurance Inspection is an important part of the quality control process. By measuring, examining, testing or determining various product characteristics and comparing those results against specified quality and regulatory requirements, quality control inspectors can ensure that your products are manufactured correctly and function as intended.  Quality Assurance inspection can be done at various stages of the manufacturing process, from raw materials to finished products.
At the raw materials stage, QA inspectors check for things like composition, dimensional accuracy and colourfastness. In-process inspections are carried out during production to ensure that products are being made to the correct specifications, while final products inspections are done on finished products before they are shipped to customers.
Quality management is important because it helps to ensure that your products meet all the specified requirements. By catching any potential issues early on, quality assurance inspection can save you time and money in the long run.
Difference between quality assurance and quality control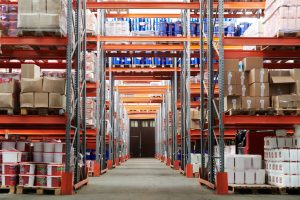 Quality assurance (QA) and quality control (QC) are two terms that are often used interchangeably. Though they both relate to the quality of products or services, they actually represent two different concepts.
Quality assurance (QA) is a proactive process that seeks to prevent defects from occurring in the first place. Quality control (QC), on the other hand, is a reactive process that identifies defects after the fact and works to correct them. . Because quality assurance is focused on prevention, it tends to be more effective and efficient than quality control.
Ultimately, both quality assurance and quality control are important for ensuring high-quality products or services. But by understanding the difference between the two, you can make more informed decisions about how to best allocate your resources.
7 Reasons Why QA inspection is important for importers
As an importer, you are responsible for ensuring that the products you import meet all the relevant quality and customer requirements. Quality Assurance inspection can help you to do this by identifying any potential problems with your products before they reach the market.
In some cases, QA inspectors may even be able to suggest ways to improve the quality of your products. For example, if they find that a particular component is not of high standards, they may be able to suggest a replacement that is of better quality.
Quality assurance inspection is, therefore, an important part of the import process and can help to ensure that you are providing your customers with products that meet their needs and expectations.
1. Identifying and rectifying potential issues early can save you time, money and reputation:
There are a number of benefits to identifying and rectifying issues early, including saving time, money and reputation. Catching flaws or defects early on can prevent them from spreading and causing further damage. For instance, if there is a sharp edge in a toy product sample, had the issue been unidentified, imagine the damage it would have cost if you were to produce 100,000 units. This not only saves you time and money in terms of repairing or replacing products, but it also helps to protect your brand's standards and reputation.
2.QA inspection helps improve your products:
As well as identifying issues with your products, a Quality inspection can also help improve the overall quality of your products. You can use inspection data and insights for improving the design or production process, which will make them even better than before!
3. Gives you peace of mind:
Manufacturing defect-free products are virtually impossible, especially when you are sourcing from overseas. But with Quality Assurance Inspections, you can eliminate the possibility of mass production of products with defects. When quality management is your primary concern, you want to be sure that there aren't any hidden manufacturing defects. In such cases, a quality assurance inspection conducted by a trained inspector can help you identify potential problems with your quality processes and take corrective action proactively. The QA inspector will provide you with a written report detailing their findings. It will not only help you make informed decisions but also give you peace of mind.
4. Helps build trust with your customers:
In today's competitive marketplace, building trust with customers is more important than ever. Customers are more likely to trust brands that they know have high-quality products and will certainly meet or exceed their expectations. Perhaps, you can name some of your favourite brands that you don't even look out for defects while purchasing their products as a customer. That's how proper quality management in place can help you build a long-lasting relationship with your customers.
5. QA Inspection Helps you conform to regulations and compliance:
There are a number of regulations in place that govern the quality of your products. Many European and North American countries may request a Certificate of Conformance (COC) for certain product categories for regulatory or customs purposes. QA inspection can help ensure that your products conform to these regulations and quality standards, helping you avoid any penalties or fines.
6. It adds value to your products:
Having a QA Inspection agency check your products for quality assurance not only helps you to reduce waste across the supply chain but also identifies opportunities for improving your product quality. By performing QA inspection, you can decrease the number of product returns and increase customer satisfaction which are clear indicators of impacting your overall sales positively.
7. Gives you a competitive advantage:
Quality assurance inspection can give your business a competitive advantage for several reasons. First, by ensuring that products are of the highest quality, you can win over new customers and business partners who may have otherwise been put off by lower-quality alternatives.
Competitive businesses are constantly looking for ways to improve their offerings. By investing in QA inspection, you show that you are committed to delivering the best possible products to your customers. This could give you the edge you need to succeed in today's competitive marketplace.
Why choose Tetra Inspection for your Quality Assurance Inspection?
As a quality assurance inspection company, we at Tetra Inspection take great pride in our work. Since we launched our quality control services a few years ago, we have quickly become the go-to choice for businesses in need of quality control inspections in 40 countries across Europe, Asia and Africa.
Our highly skilled quality assurance inspectors stay up to date with the latest quality management systems standard (ISO 9001) and possess technical know-how and in-depth country-specific knowledge about customs laws and regulations.
By putting our clients at the heart of everything we do, we offer a comprehensive and customizable quality assurance inspection service that covers all aspects of product quality control, from material selection to manufacturing processes.
If you are looking for the next QA inspection company that will put your needs first, then look no further than us.
Contact us today to find out more about what we can do for you.